Manchester Parklife Festival
8th - 9th of June at Heaton Park, Manchester.
Wrong Pong were at the Manchester Parklife Festival.
What a weekend.
Amazing festival, amazing number of people, looking forward to seeing what prefix studios come up with for the upcoming park life wrong pong video. It was a massive weekend for wrong pong with so many people playing the tables, amazing music by revolve and an amazing amount of sun for early summer in Heaton park. Special moment watching a Frenchman versus and English airman wrong pong battle off and commentating and reffing it at the same time, oh that and hearing Jurassic 5.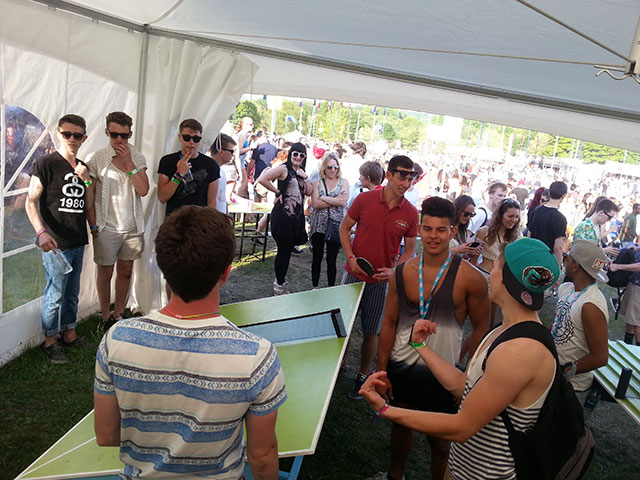 To the
English Table Tennis Association
website!
To the
Manchester Parklife Festival
website!
To the
Mad Ferret
website!
To the
Prefix Studios
website!
To the
Revolve Sound System
website!
View Larger Map